Can't find what you're looking for? Keep checking back – we've got new products being added every day!
Egger Tongue & Groove Protect Board, 2400mm x 600mm x 22mm
(SKU: 83270)
Enhanced moisture resistant chipboard
Easily recycled, FSC Mix 70%
Tongue and groove joints on 4 sides
Ideal to use with underfloor heating
Can be fitted in light rain conditions and exposed for 60 days
Domestic, refurbishment and new build
Can be used with underfloor heating and can be tiled directly onto
When used according to the manufacturers guideline this can be exposed to the elements for 60 days
BS EN312 and fire retardant to EN1365-2:2014
Read more...
Read less...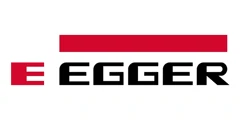 ---
In Stock for Delivery
In Stock for Collection
Call us for expert help and advice - 023 8038 5300. Lines open 9am - 5pm Monday to Saturday
{"consentModalTitle":"We use cookies!","consentModalDescription":"Hi, this website uses essential cookies to ensure its proper operation and tracking cookies to understand how you interact with it. The latter will be set only after consent. \u003Cbutton type=\u0027button\u0027 data-cc=\u0027c-settings\u0027 class=\u0027cc-link\u0027\u003ELet me choose\u003C/button\u003E ","settingsModalTitle":"Cookie usage \uD83D\uDCE2","settingsModalDescription":"I use cookies to ensure the basic functionalities of the website and to enhance your online experience. You can choose for each category to opt-in/out whenever you want. For more details relative to cookies and other sensitive data, please read the full \u003Ca href=\u0027/privacy-policy\u0027 class=\u0027cc-link\u0027\u003Eprivacy policy\u003C/a\u003E.","moreInformationTitle":"More information","moreInformationDescription":"For any queries in relation to our policy on cookies and your choices, please \u003Ca class=\u0027cc-link\u0027 href=\u0027/contact-us\u0027\u003Econtact us\u003C/a\u003E."}