Can't find what you're looking for? We're adding more products every day. Contact your local Elliotts branch for more information.
DeWALT Yellow Storm Roadshow Week 2022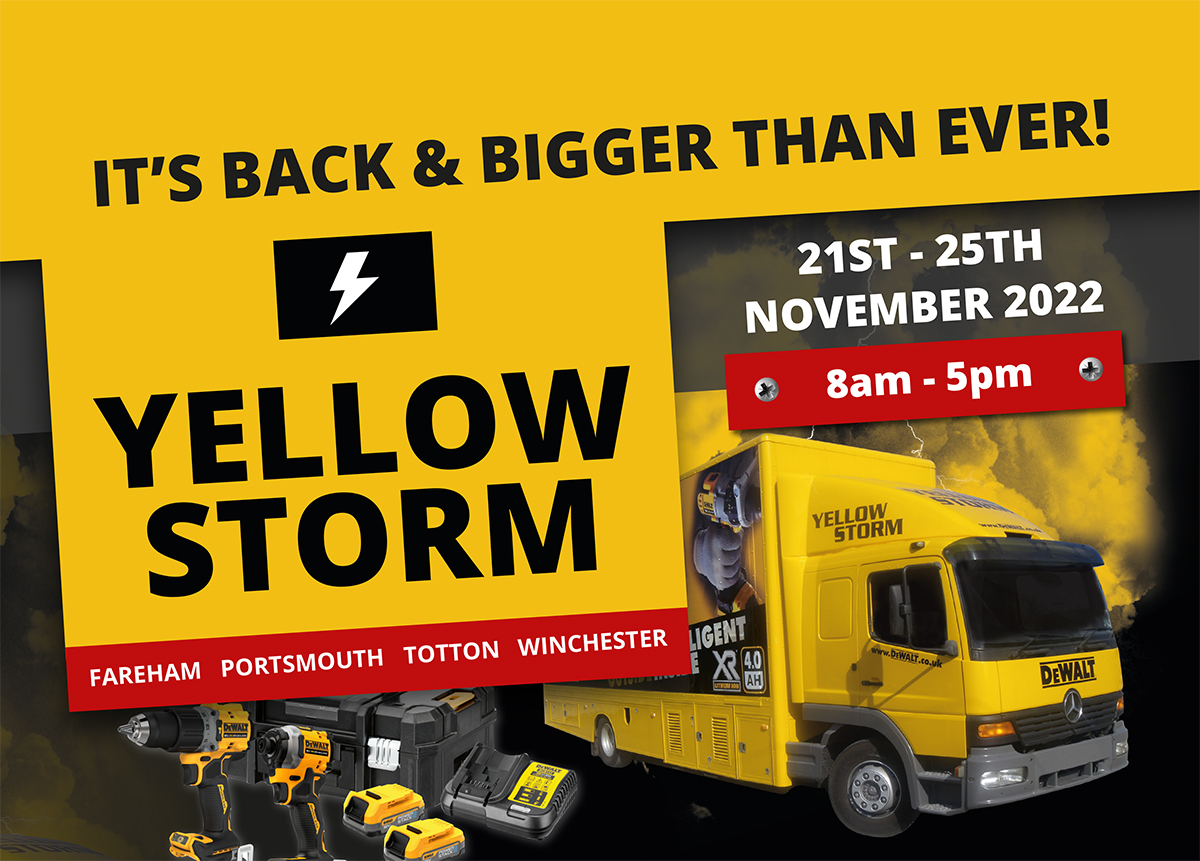 Event date:
21/11/2022 to 25/11/2022
Event time:
All day
Event cost:
Free
Where:
Portsmouth Tool Centre, Fareham Builders Merchant, Totton Builders Merchant and Winchester Tool Centre
---
The DeWalt Yellow Storm Roadshow is returning to Elliotts across our specialist tool branches!
Over the week, the Roadshow will reach our
Portsmouth
,
Fareham
,
Totton
and
Winchester
locations where DeWALT will be showcasing the latest products, and we'll have special offers and competitions available...
Check out our offers below and if you can't make it to an event you can purchase online!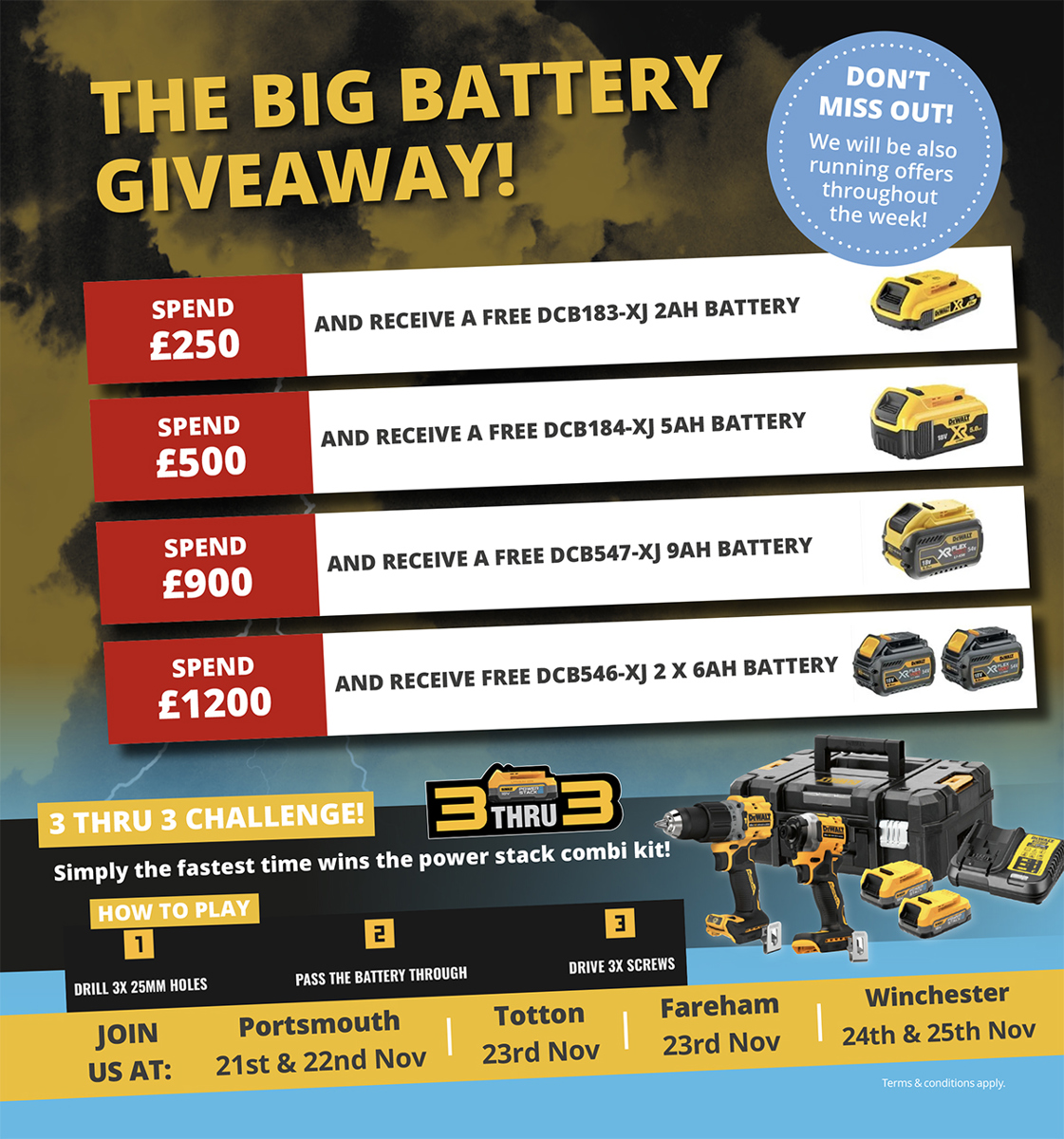 *T&Cs apply. The Big Battery Giveaway is applicable only to DeWALT products.
You can also GET A FREE 9AH FLEXVOLT BATTERY when you buy any 54V FLEXVOLT KIT!
(Purchases must be made between 23rd September & 16th December 2022, and purchase registered online by 6th January 2023.)
We look forward to seeing you there!
Back to all events
Call us for expert help and advice - 023 8038 5300. Lines open 9am - 5pm Monday to Saturday
{"consentModalTitle":"We use cookies!","consentModalDescription":"Hi, this website uses essential cookies to ensure its proper operation and tracking cookies to understand how you interact with it. The latter will be set only after consent. \u003Cbutton type=\u0027button\u0027 data-cc=\u0027c-settings\u0027 class=\u0027cc-link\u0027\u003ELet me choose\u003C/button\u003E ","settingsModalTitle":"Cookie usage \uD83D\uDCE2","settingsModalDescription":"I use cookies to ensure the basic functionalities of the website and to enhance your online experience. You can choose for each category to opt-in/out whenever you want. For more details relative to cookies and other sensitive data, please read the full \u003Ca href=\u0027/privacy-policy\u0027 class=\u0027cc-link\u0027\u003Eprivacy policy\u003C/a\u003E.","moreInformationTitle":"More information","moreInformationDescription":"For any queries in relation to our policy on cookies and your choices, please \u003Ca class=\u0027cc-link\u0027 href=\u0027/contact-us\u0027\u003Econtact us\u003C/a\u003E."}