Can't find what you're looking for? We're adding more products every day. Contact your local Elliotts branch for more information.
Everything you need to know about artificial grass
Are you bored of looking at your garden and seeing overgrown grass, moss and weeds? Do you sigh as you do the dreaded walk to the shed to pull out the lawn mower? Real grass is lovely when it's maintained, but it is a big commitment.
According to research*, the average Brit spends 15 hours mowing the lawn and 13 hours weeding every year. That's a lot of time that could be spent enjoying your garden instead.
So, what's the solution?
Artificial grass is becoming increasingly popular, and it's estimated that over 8000 square metres are sold in the UK every year.
What is artificial grass?
Artificial grass is a man-made material that provides an alternative to real grass. Artificial grass is made of synthetic fibres that look just like the real thing.
The benefits of artificial grass
Artificial grass will allow you to enjoy the benefits of real grass, without the maintenance. That means:
No mowing
No watering
No feeding
No mud
No more doing the dreaded walk to the shed to pull out the lawn mower (and you'll also free up some room in the shed)!
Best of all, it's safe for children and pets, making it a great addition to any family home.
Artificial grass is one of three products we recommend using to create a low-maintenance garden.
Types of artificial grass
There are various different types of artificial grass available, with different qualities and features. When considering which artificial grass will be best for your garden there are 3 key things to look for:
1. Colour
Artificial grass is made up of two elements – the blades of grass and the thatch. This makes it possible to create a wide range of colour options, from the lightest green to the darkest, and every shade in between.
2. Pile height
Pile height is another factor that varies between different types of artificial grass. Longer types of grass usually have a pile height of around 30mm, providing a thick, lush look, while shorter types range from 16-27mm. These shorter types of grass are ideal for families and pets.
3. Weight
Different types of artificial grass are of different weights. When choosing a type of artificial turf, look for one with a weight of between 2-3kg per m2.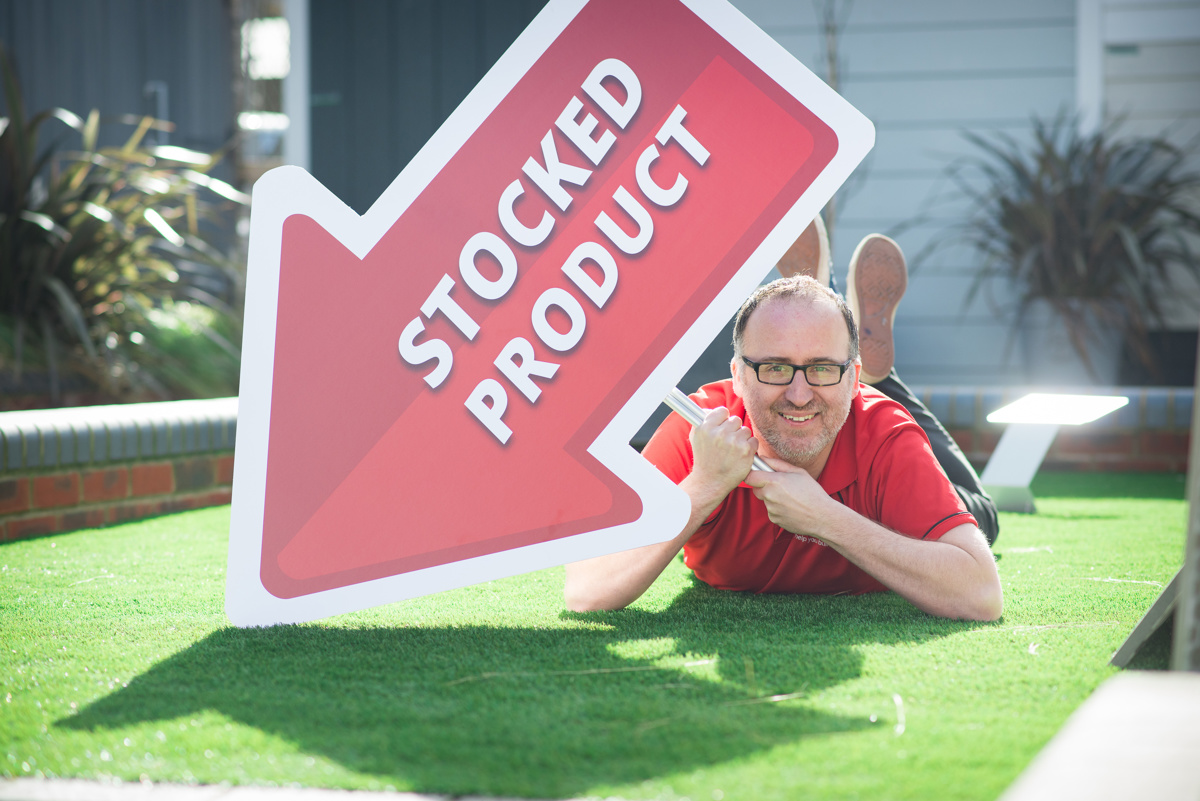 Artificial grass by Namgrass
At Elliotts, we supply artificial grass by Namgrass. It's a high quality, easy-to-lay product that gives the perfect finishing touch to any outdoor space. And it also comes with a 10-year guarantee!
Looking for something pet-friendly, suitable for families, or for high traffic areas? We've got the Namgrass artificial grass for you…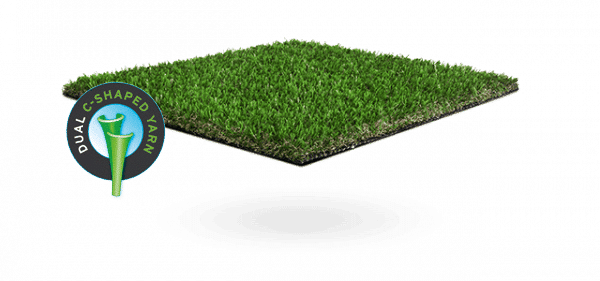 Ludus
*NEW FOR 2023*

Namgrass' most vibrant artificial grass yet, Ludus uses lighter yarns to create a lawn that's perfect for both entertaining and playtime.

Colour: Dark

Pile height: 30mm

Perfect for: Families and entertaining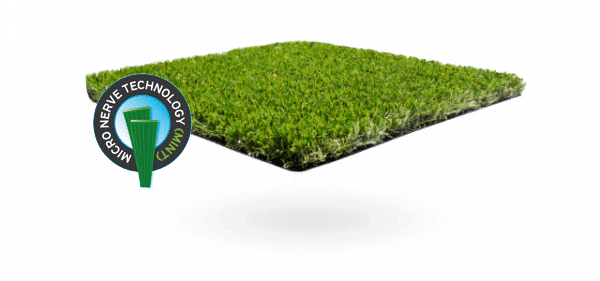 Weston
*NEW FOR 2023*

With a neat, natural appearance and a short pile, Weston is hard-wearing and so is the perfect choice for busy families and pet owners.

Colour: Light

Pile height: 35mm

Perfect for: Families with pets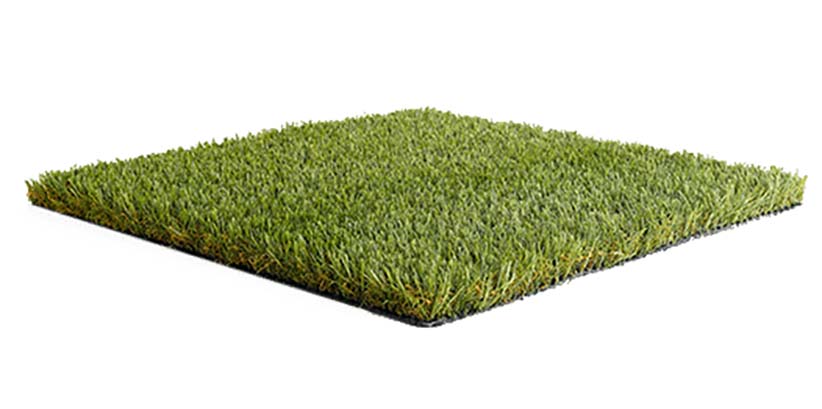 Eclipse
Eclipse provides a bouncy, neat lawn with a natural look. Namgrass' tuft-lock backing makes Eclipse hard-wearing, while curved yarns make it softer to the touch.
Colour: Mid
Pile height: 30mm
Perfect for: Families and pets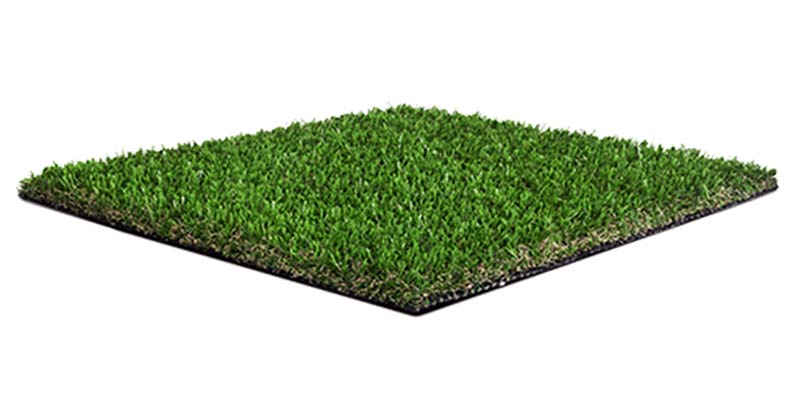 Vision
Vision is Namgrass' freshest-looking artificial turf. The grass' lighter yarns create a family lawn that is easy to maintain.
Colour: Mid
Pile height: 27mm
Perfect for: Families and entertaining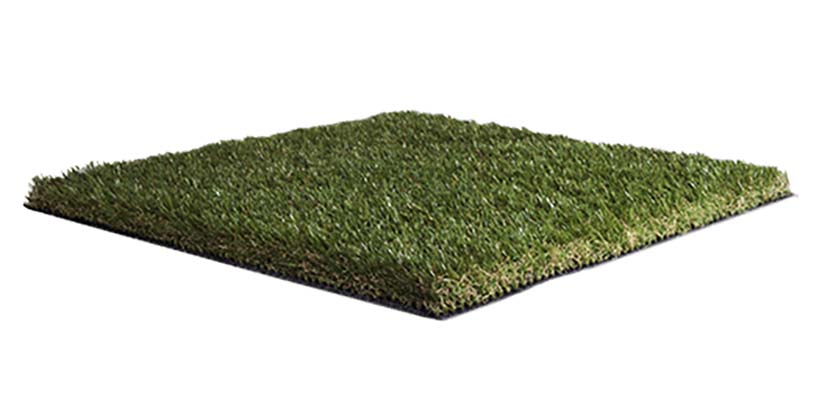 Meadow
Meadow offers one of the most realistic looking lawns and, with unique curled grass fibres, it is also extra soft to the touch.
Colour: Mid
Pile height: 29mm
Perfect for: Showhomes and entertaining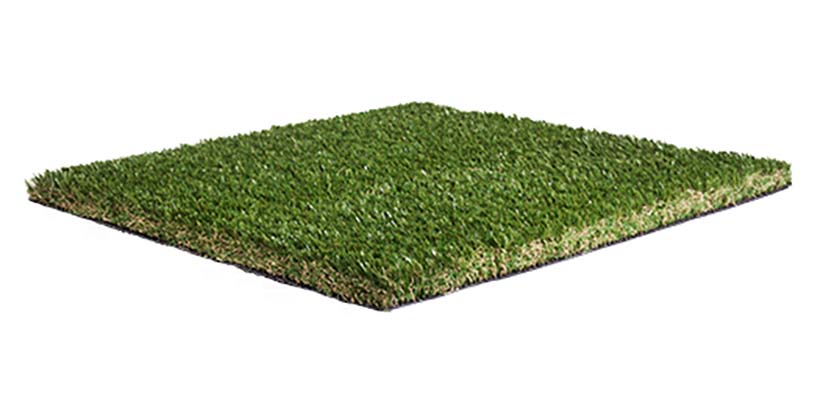 Elise
Elise provides high-density coverage, making it extremely hard wearing and reliable.
Colour: Dark
Pile height: 27mm
Perfect for: High-traffic areas, public space, and commercial properties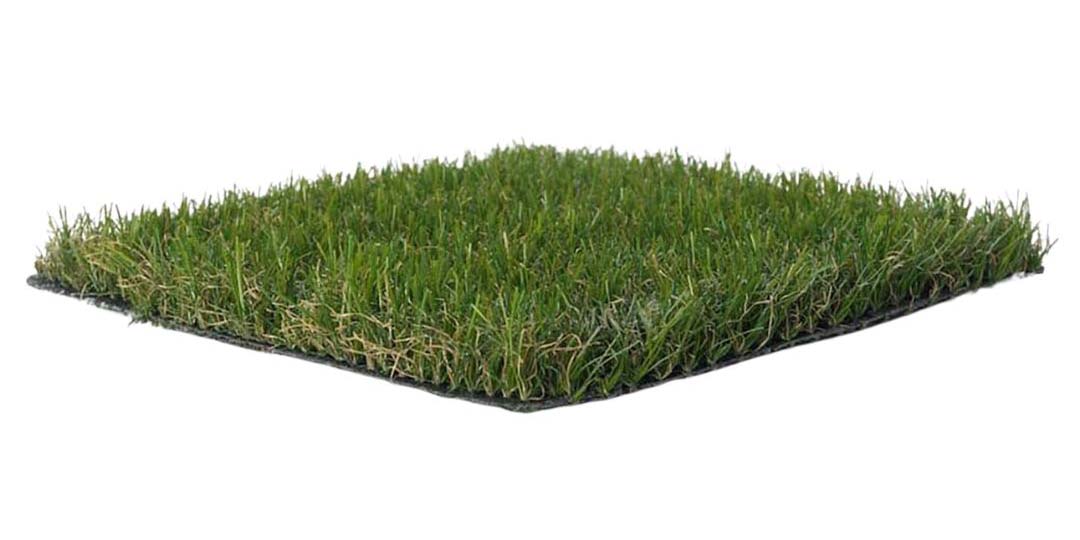 Hengistbury
Bouncy and soft underfoot, this artificial grass is hard wearing and features rich, multi-tonal fibres for an authentic look.
Colour: Dark
Pile height: 26mm
Perfect for: Families and entertaining
How much does artificial grass cost?
When choosing artificial grass, it's important to think about your budget. Artificial grass is typically sold in metres squared, so before you start considering options, it's worth measuring your space and calculating how much you will need. This will then allow you to work out your budget per m2.
You'll also need to take into account the following factors:
Will you be installing the artificial grass yourself or paying an installer?
Does work need to be done to prepare the ground?
You'll need aggregates to lay over the ground
What tools and accessories will you need?
---
How to lay artificial grass

Thinking about laying artificial grass yourself? While the best results will be achieved by paying a reputable professional, it's easier than you might think to fit artificial grass.

Here's a step-by-step guide to laying artificial grass:

Step 1 – Prepare the area

Before you start laying your artificial grass, you'll need to prepare the area. To do this:

Remove your old lawn using a shovel or turf cutter
Edge the area where the artificial turf will go with timber, brick, or metal edging systems such as EverEdge.
Once the edging is in place, lay a base of fine aggregate, making sure the particles are no bigger than 5mm.
Rake and level the aggregate layer before compacting. Repeat this process until the base is 40-60mm deep.
Spray the area with water to keep the dust down and help the base material bind.
Lay a membrane over the entire area, pinning it close to the edging. This will prevent weeds from growing through the artificial grass.

Step 2 – Fit the artificial grass

Once the area is prepared, you can start laying the artificial grass. To do this:

Roll the artificial turf out, ensure that all sides overlap the area. If you are using multiple pieces of grass, make sure they all run the same way as each other.
Once rolled out, leave the turf to sit for at least an hour to acclimatise and settle.
Next, you'll need to join the different pieces together. To do this, fold back the edges that are being joined and carefully cut between the third and fourth stitch lines, taking care not to cut the blades of grass.
Remove the excess strips and bring the two pieces together to test the joint. There should be a 1-2mm gap between the pieces and an invisible seam. If you're happy with the joint, fold it back and roll out the jointing tape, making sure the shiny side is facing downwards.
Apply the adhesive along the length of the joint, folding the grass back onto the tape.

Step 3 – The finishing touches

Now you've laid the artificial grass, there are just a few final steps to take:

Once all the grass has been laid, compress the joint by walking along it.
Cut in to finish around the edges, ensuring a tight fit along the edges and any obstacles.
Allow the area to settle for 2-24 hours, depending on the weather conditions.
Apply an even layer of sand, using 5kg/m2 to stabilise the artificial grass and increase its durability.
Brush the grass to stimulate the pile and enable the sand to settle in.
Enjoy your perfect lawn!

---

Got a question about artificial grass?

Here are some of the most popular questions we get about artificial grass:

There is a risk that artificial grass could burn your dog's (or cat's) paws during spells of high heat. While artificial grass won't get as hot as paving slabs, it won't stay as cool as real grass. We recommend that you have areas of shade for your pets in your garden.

If you already have artificial grass, you can test how hot it is by using the back of your hand. If it's too hot for the back of your hand when you hold it against the grass for at least 7 seconds, then it will definitely be too hot for your pets.

Having artificial grass installed is likely to prevent moles from digging up through your garden. The noise and vibrations from the digging and compression of the ground before the artificial grass is laid is likely to deter moles from the area. And once your layers of aggregates have been laid, it will make it hard for moles to dig through.

Giving your artificial grass a regular hose down after your pets have used it should be enough to keep it clean. But if it seems a bit smelly then some regular washing up liquid and warm water should do the trick. For more stubborn stains, a half and half mix of water and vinegar is recommended.

Avoid using any harsh chemicals.

If you have a question that we haven't answered, contact your local Elliotts branch or drop us a message.

---

But, is artificial grass better then real turf?

The real answer...it depends! It ultimately comes down to the garden you're trying to create, and to some extent, your time and money.

---

*Research from BillyOh
Featured products
You may find these helpful
Call us for expert help and advice - 023 8038 5300. Lines open 9am - 5pm Monday to Saturday
{"consentModalTitle":"We use cookies!","consentModalDescription":"Hi, this website uses essential cookies to ensure its proper operation and tracking cookies to understand how you interact with it. The latter will be set only after consent. \u003Cbutton type=\u0027button\u0027 data-cc=\u0027c-settings\u0027 class=\u0027cc-link\u0027\u003ELet me choose\u003C/button\u003E ","settingsModalTitle":"Cookie usage \uD83D\uDCE2","settingsModalDescription":"I use cookies to ensure the basic functionalities of the website and to enhance your online experience. You can choose for each category to opt-in/out whenever you want. For more details relative to cookies and other sensitive data, please read the full \u003Ca href=\u0027/privacy-policy\u0027 class=\u0027cc-link\u0027\u003Eprivacy policy\u003C/a\u003E.","moreInformationTitle":"More information","moreInformationDescription":"For any queries in relation to our policy on cookies and your choices, please \u003Ca class=\u0027cc-link\u0027 href=\u0027/contact-us\u0027\u003Econtact us\u003C/a\u003E."}