Welcome to the new Elliotts.uk!
---
You'll notice a few changes since you were last here…ok, more than a few.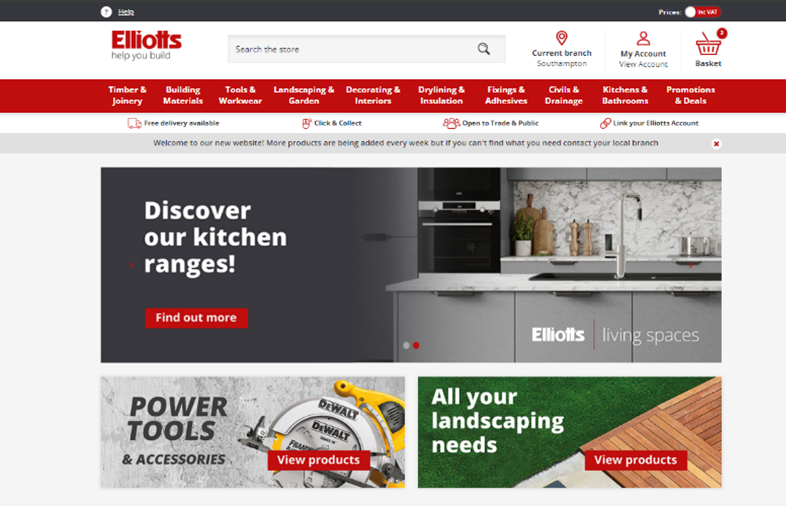 The biggest change is you can now buy online!
(We know, it's been a long time coming!)
You can now place orders to click & collect from your local branch, or for delivery (local & nationwide).
Here's what else you should know:
Link your account
If you already have an account with us, you can now access all your agreed pricing online.
You'll also be able to see your order history and make payments on account (credit customers).
To do this, you'll need to link your current Elliotts account to an online account.
Click here to link your account
Sign up for an account
If you've never shopped with us before, you can now set up an account online.
It's free, open to all and takes just a few minutes to set up. (You'll also start getting your discounted prices as soon as you sign up).
Click here to sign up
All your building essentials in one place
From timber to bricks to insulation, you can now find all your building essentials online.
Unable to find the product you're looking for? We're busy adding new products to the website, so check back soon. In the meantime, your local branch will still be able to help you with any product enquiries.
New website, same experts & advice
We hope you can find everything you're looking for.
If you've got any questions, you'll likely find the answers under our Help section.
But if you can't find the answer to your question, you can contact us here.
---
Back to all news